In 2007, my friends and I were playing a lot of Guitar Hero on the old PS2.
Like, a lot.
One day, I thought to myself: "This is a heck of a lot of fun, but you know what would be even more fun? Playing bass for real."
So that's what I did. I bought myself  a bass, and I learned to play.
Here's a picture of my first bass: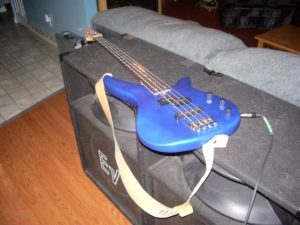 I seemed to pick it up pretty fast, and my friends said that I sounded good, so I went and found a band to join.
The band was led by an old dude named Wally.
Here's what Wally looked like: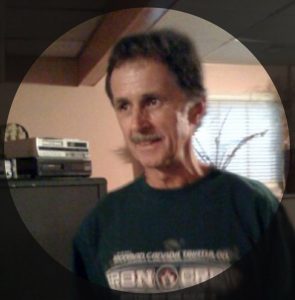 Wally played drums and sang. He learned to play pretty late in life, so he wasn't the most accomplished musician, but that didn't matter. He was incredibly enthusiastic and optimistic. The guy LOVED to play, and he wasn't going to let anyone stop him.
Wally had faced down some very serious life challenges before I met him. By the time I came on the scene, life to him was pretty much gravy. He was making the most of it.
Wally's optimism was downright infectious. He would meet people, and invite them to come jam. Invariably, everyone was on board. Wally just had a way with people. Because of that, I got to meet and play with a ton of different musicians, most of them much better than I was at the time.
Our band played more gigs than you could shake a stick at. I learned how the whole becomes more than the sum of the parts when you're playing in a band.
There's nothing better than seeing a room full of people dancing, and knowing you were a part of making that happen. Playing an instrument is one thing, but making music with other people – that's it right there. That's the bomb, if there ever was one.
Sadly, Wally's not with us any more, but I'll be forever grateful for having met him, and will always credit him for being the guy responsible for me not still just practicing in my basement.
Rock on, Wally.